Yet far-right demonstrators and counterprotesters find fault with law enforcements reaction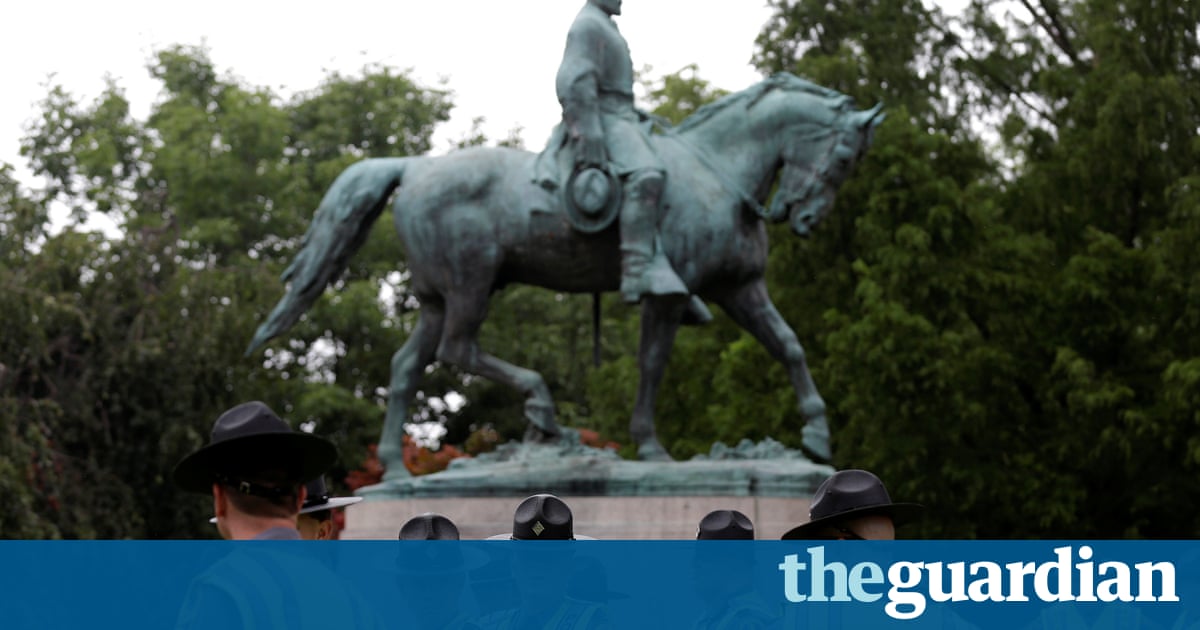 Government officials in Charlottesville, Virginia have rejected criticism that police failed to act to break up white nationalists and counterprotesters to prevent clashes that injured 14 people. The violence culminated with the death of one woman and an additional 19 individuals hurt when a car plowed into a crowd.
Law Enforcement did respond to and break up various fights in and around Emancipation Park prior to the unlawful assembly declaration, Al Thomas, Charlottesvilles police chief, said in statement on Sunday.
Thomas claimed that once the unlawful assembly was declared, we gave people sufficient opportunity to disperse. When circumstances warranted, our officers moved back into the park to address those who had not complied.
His comments were backed by Michael Signer, Charlottesvilles mayor who rejected claims on CBSs Face the Nation that the police response had been ineffective.
Signer said: Thats totally mistaken … We had the single largest assembly of law enforcement officers since 9/11, almost 1,000 law enforcement personnel, he added. I regret that that happened. But we had … a very strong security plan in place with a lot of folks, to allow people to express their … views.
Law enforcement officials have faced some criticism over news footage of riot police surrounding the citys Emancipation Park on three sides but apparently doing little to stop groups of people attacking one another. The situation was complicated by the fact that some demonstrators wore police-style helmets and had plexiglass riot shields.
The Daily Stormer, a neo-Nazi website, had openly advised attendees to prepare for a confrontation. Bring whatever you need, that you feel you need for your self defense. Do what you need to do for security of your own person, said Mike Enoch Peinovich, creator of The Right Stuff, a far-right podcast.
But despite the fact that authorities had weeks of preparation, including the mobilization of 1,000 first responders, some observers claimed that the militia groups did more to stop the violence than the police.
Several times, a group of assault-rifle-toting militia members from New York State, wearing body armor and desert camo, played a more active role in breaking up fights, reported ProPublica.
Bo Dietl, a New York police veteran running in New Yorks upcoming mayoral election as an independent, told the Guardian that based on his experience, when you have violence-prone groups showing up with bats and weaponry you have to separate them from the beginning. You have the manpower to diffuse it.
Added Dietl: What happened yesterday was the groups got too close together. You cant let it escalate into what we saw yesterday. The more time you leave it, the more likely it is likely to go to violence.
Dietl continued: You have to disperse the groups and give them a pathway out. If they dont take it, you grab em and lock em up for disorderly conduct.
But a spokesperson for Charlottesville police claimed officers were at the site in the early morning hours and through the day but since the park is public property individuals were allowed to go into the park.
The police department further denied reports that it had failed to act until after Terry McAuliffe, Virginias governor, declared a state of emergency.
On Sunday speaking on NBC News, McAuliffe commended police for their handling of the situation. They had to give people an opportunity to clear out the park. Everybody had weapons here, and not a shot was fired.
During a brief press conference the previous evening, McAuliffe had claimed, This could have been a much worse day. We planned for a long time for todays incidents.
But figures on both sides of the protest said the police response had fallen short.
Cornel West, a Princeton professor who had gathered in Charlottesville on Saturday with a group of Baptist ministers, claimed that the police didnt do anything in terms of protecting the people of the community, the clergy.
The Washington Post reported that West had noted that if it hadnt been for the anti-fascists protecting us from the neo-fascists, we would have been crushed like cockroaches.
White nationalist leader and Unite the Right organizer Richard Spencer claimed that police failed marchers on his side of the political spectrum. We came here as a demonstration of our movement, he said. And we were effectively thrown to the wolves.
Read more: https://www.theguardian.com/us-news/2017/aug/13/charlottesville-officials-reject-criticism-of-weak-policing